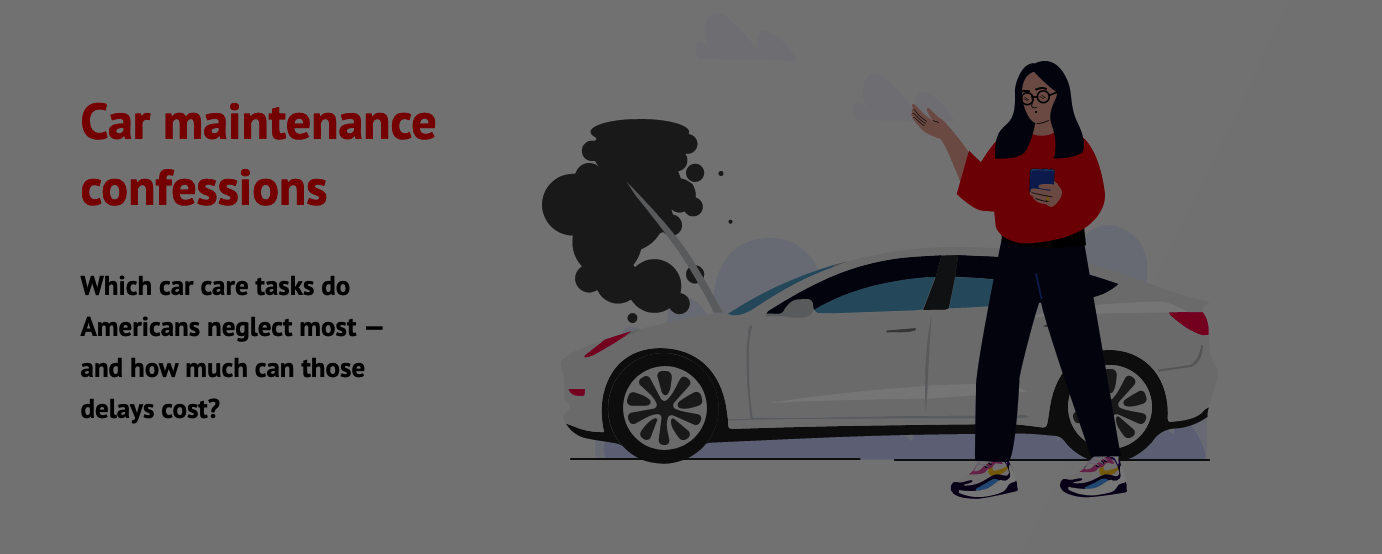 Resources
Utires surveyed 1,200 American car owners to understand which tasks people are most likely to put off, how long they delay, and why. They also calculated the potential costs of skipping routine maintenance.
Findings:
92% of American car owners admit to putting off a car care task longer than they should.
The most commonly-ignored car problems: 1. Cracked windshield 2. Wheels out of alignment 3. Overdue oil change 4. Bald or worn-out tires 5. Check engine light on.
The top reasons people avoid the mechanic: 1. Time – too busy to take the car in 2. Money – can't afford repairs 3. Repair is not urgent 4. Length of repair – can't be without the car for that long 5. Anxiety 6. Don't trust mechanics.
Delaying maintenance or repairs costs the average American driver an extra $1,193 over the vehicle's life span.
Once the cost of a repair crosses the $1,000 threshold, fewer than half of American car owners have enough money to get their car fixed!
Take a look at the full report and let me know if this is something you can use for a story?
Source: Matt Zajechowski – [email protected] & utires.com