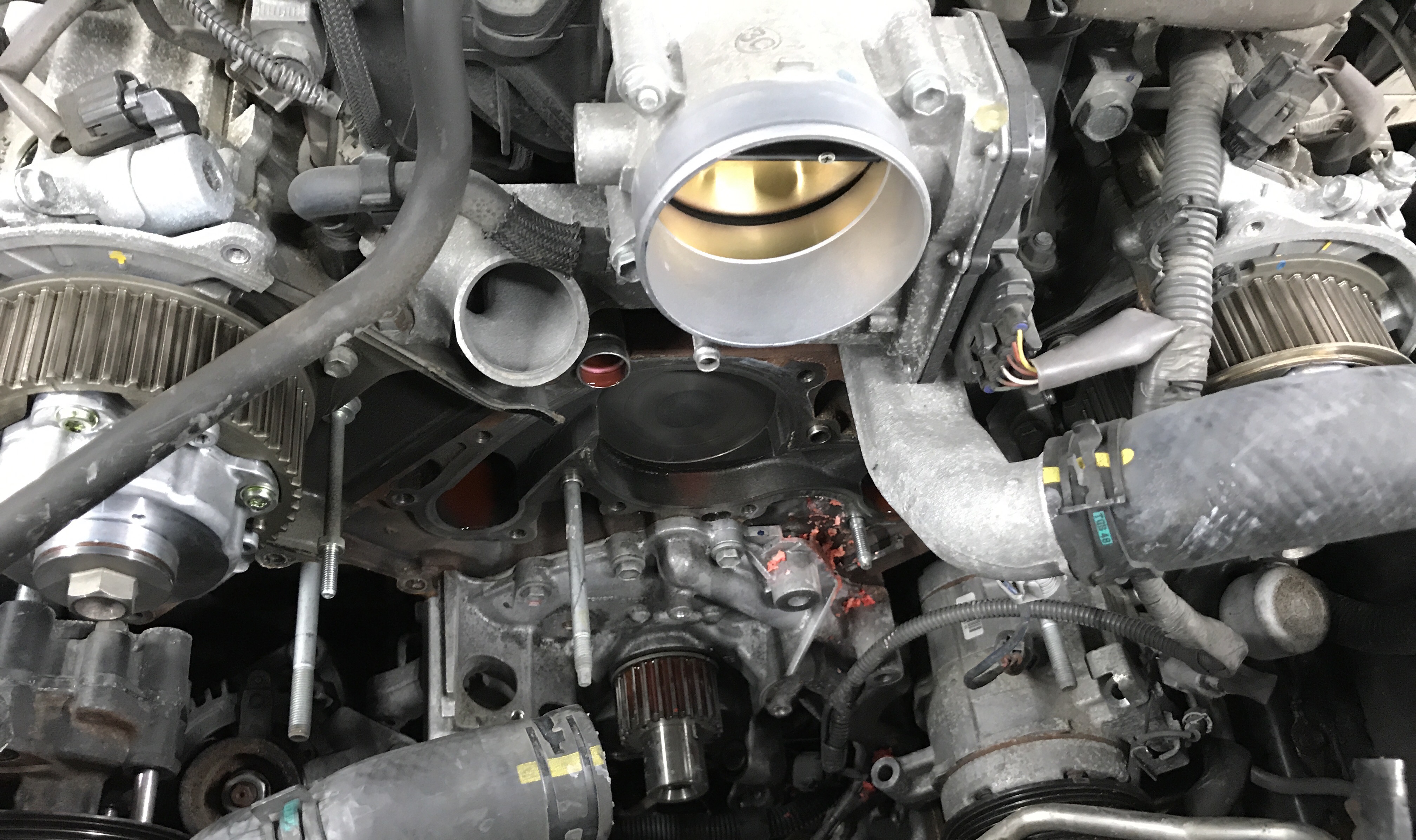 MAC News
Timing Belt and Water Pump Service at Murphy's Autocare in Beavercreek
Murphy's Autocare in Beavercreek has Toyota/Lexus Timing Belt and Water Pump Services! This Lexus GX 470 V8 is having the Timing belt replaced as part of a scheduled maintenance service. Additionally, the water pump is being replaced, which is common during Timing belt replacement. In this case, pinkish red spots in center of photo are stains from a failing water pump leaking anti freeze. Typical Timing belt service will include replacing the Timing belt, balance shaft belt, belt tensioner and pulleys, water pump, thermostat, cam and crank seals, anti freeze replacement and oil and filter change. Typical Timing Belt replacement is recommended every sixty to ninety thousand miles for most vehicles. Or by time, we recommend every six to eight years. If it's time for your Timing Belt and Water Pump replacement, come and see us at Murphy's Autocare in Beavercreek.
Get free Dayton Auto Show tickets! Schedule an appointment with Murphy's Autocare in Beavercreek this Friday, February 23rd or Saturday February 24th and receive FREE Dayton Auto Show tickets. Maximum two tickets per vehicle scheduled for regular factory maintenance or repair service.
The Dayton Auto Show is produced by the Dayton Area Automobile Dealers Association and held annually. Each year, top automobile manufacturers exhibit their newest makes and models to thousands of attendees. For more information on the event, visit daytonautoshow.com
The 2018 Dayton Auto Show is going on at the Dayton Convention Center February 22 – 25. With more than 200 vehicles at the show, the annual event will feature the newest makes and models from 27 manufacturers, two exciting ride and drive experiences, and a chance to win a variety of prizes. A variety of attractions and contests will appeal to guests of all ages.
Schedule an appointment with Murphy's at murphysautocare.com