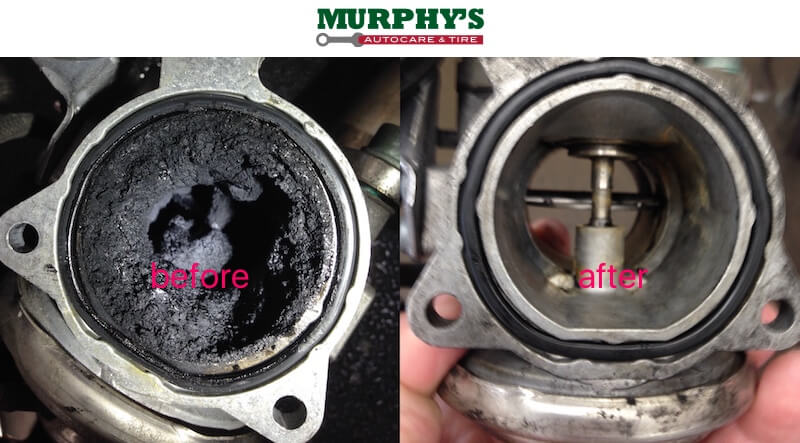 Resources
The Dealership Alternative is here!
Regular factory maintenance is a key and vital automotive service your car or truck needs. Sometimes going to the dealer, works out in the customers favor because a part or service is under warranty. That's great for everyone! But what do you do when the dealership tells you nothing is wrong, or can't solve the issues or might not want to work on your vehicle because it's out of warranty?
Well that's what one of our customers faced with their 2002 VW Jetta TDI. The Jetta made its way to Murphy's Autocare with symptoms of degrading/pour performance and poor fuel mileage over in the past several months. Our technicians discovered the throttle body and intake were heavily restricted due to diesel particulate build up, which went undetected by the VW dealership service department.
To correct and resolve the particulate build up, Murphy's Autocare cleaned out the deposits by using a chemical cleaning agent and burning additional deposit buildup with a torch. The results of the cleaning showed performance was returned to OE spec and turbo boost was back to normal operating condition.
This kind of deposit build up can be prevented with regular factory maintenance cleaning every 60,000 miles.
Don't forget to schedule your next appointment!