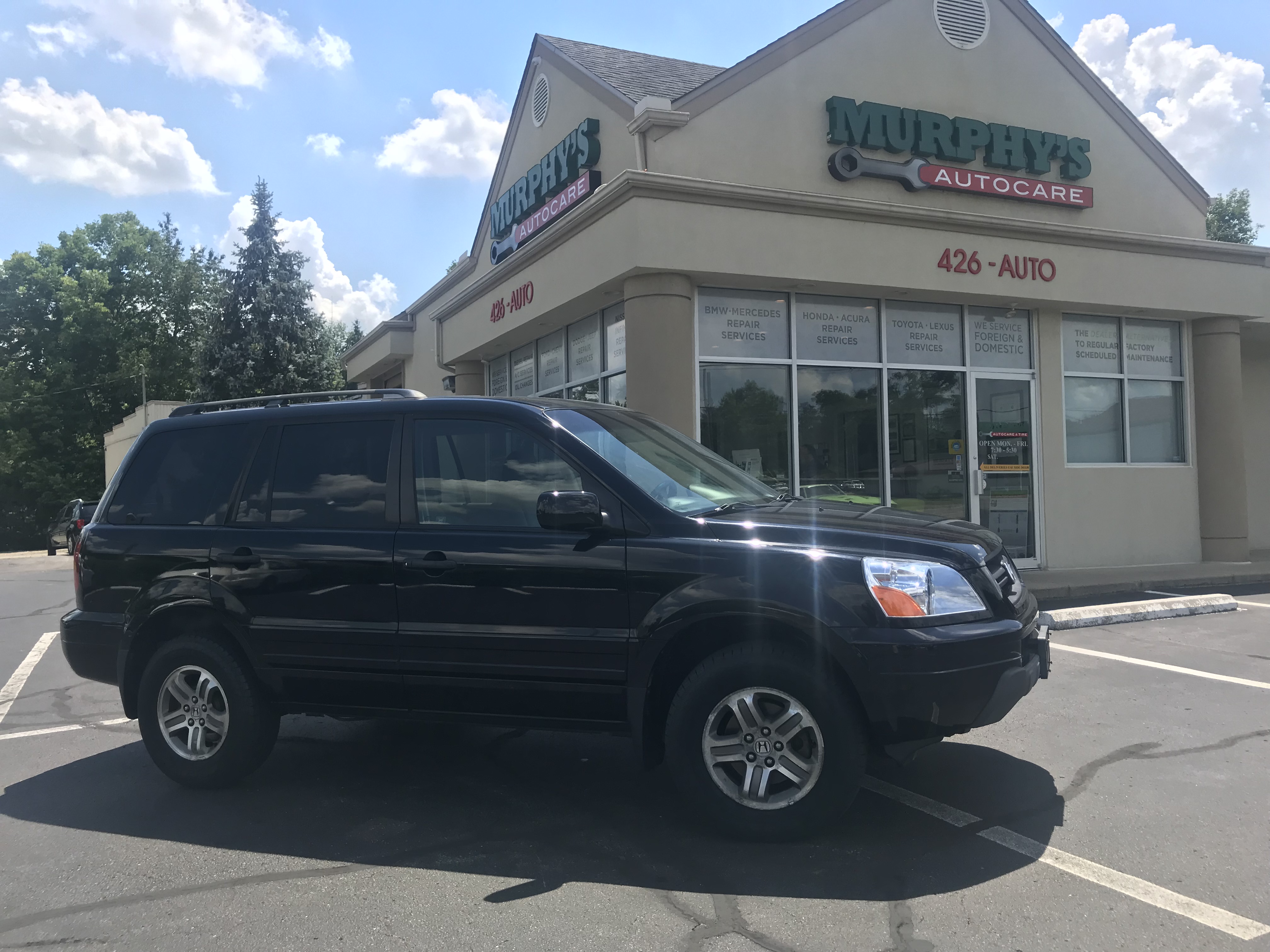 Community Outreach
Murphy's Autocare Restores 1st Goodwill Vehicle of 2019
Through our partnership with the Goodwill Auto Auction, Murphy's Autocare has given this 2003 Honda Pilot the special treatment. This vehicle, or "Gem," has been mechanically serviced and will be available for auction to the public on July 27th, 2019.
Proceeds from the auto auction support the mission of Goodwill Easter Seals Miami Valley. All auctions are open to the public and held on a biweekly basis. Auctions begin on Saturdays at 10 a.m. The lot opens at 9 a.m. to preview the vehicles and register to bid. For more information to purchase or donate a vehicle, visit https://www.goodwilldaytonauto.com.
A special thank you to Thoma Auto Body https://thomabodyshop.com for working to inspect, restore, touch up and detail our Gem vehicles.
The newest Gem is a 2003 Honda Pilot with:
120K Miles
New tires, brakes front and rear
Struts and shocks
Timing belt, water pump service
Drive belts and radiator hoses
All fluids flushed
Spark plugs and Fuel injection service
New battery
Wheel alignment
A / C service
New headlamp assembly's
No rust on body or frame
Third row seating
Excellent condition