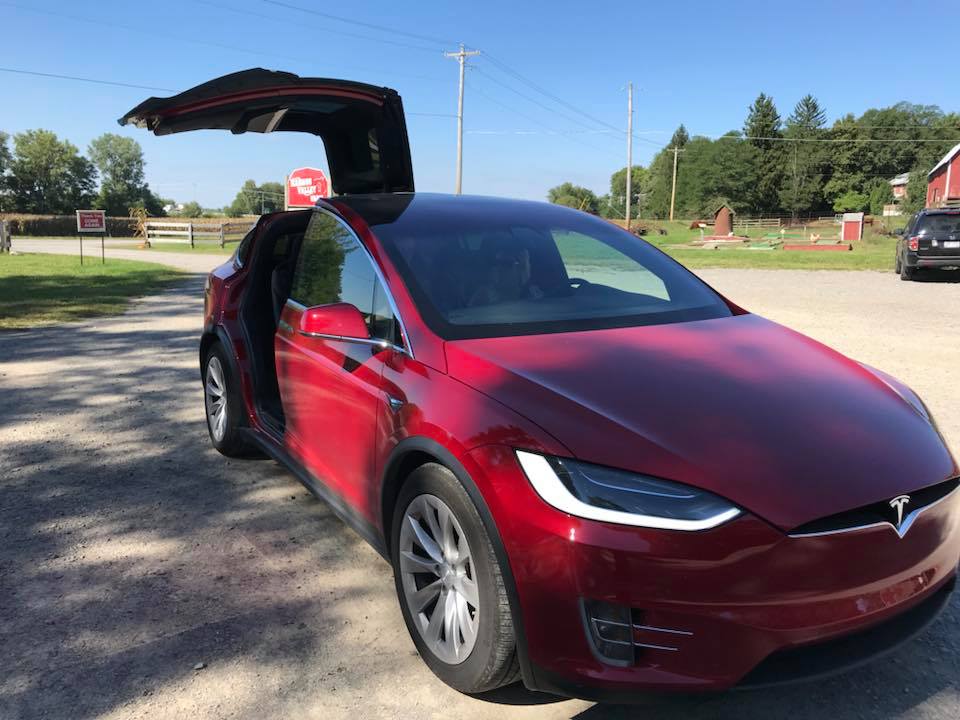 MAC News
SMART Columbus Ride and Drive Tesla X
Dave and Jan Murphy from Murphy's Autocare in Beavercreek test drove this awesome Tesla X (and a Chevy Volt) at the SMART Columbus Ride and Drive event, held yesterday at TRC near Marysville Ohio. If you didn't know, the Ride and Drive Roadshow is your opportunity to join Smart Columbus in leading our community's shift to electric vehicles and other transportation alternatives. At Ride and Drive, you are guided through an interactive experience about the Smart Columbus initiative and the benefits of electric vehicles. Most important, you'll have the opportunity to test drive one of the many electric vehicles on the market today.
If you are interested in additional questions, please reach out to us at [email protected]
This Tesla X is whisper quiet, gives you an adrenaline rush and is a clean green machine. Try one, you might just like it. Electric cars are here to stay!