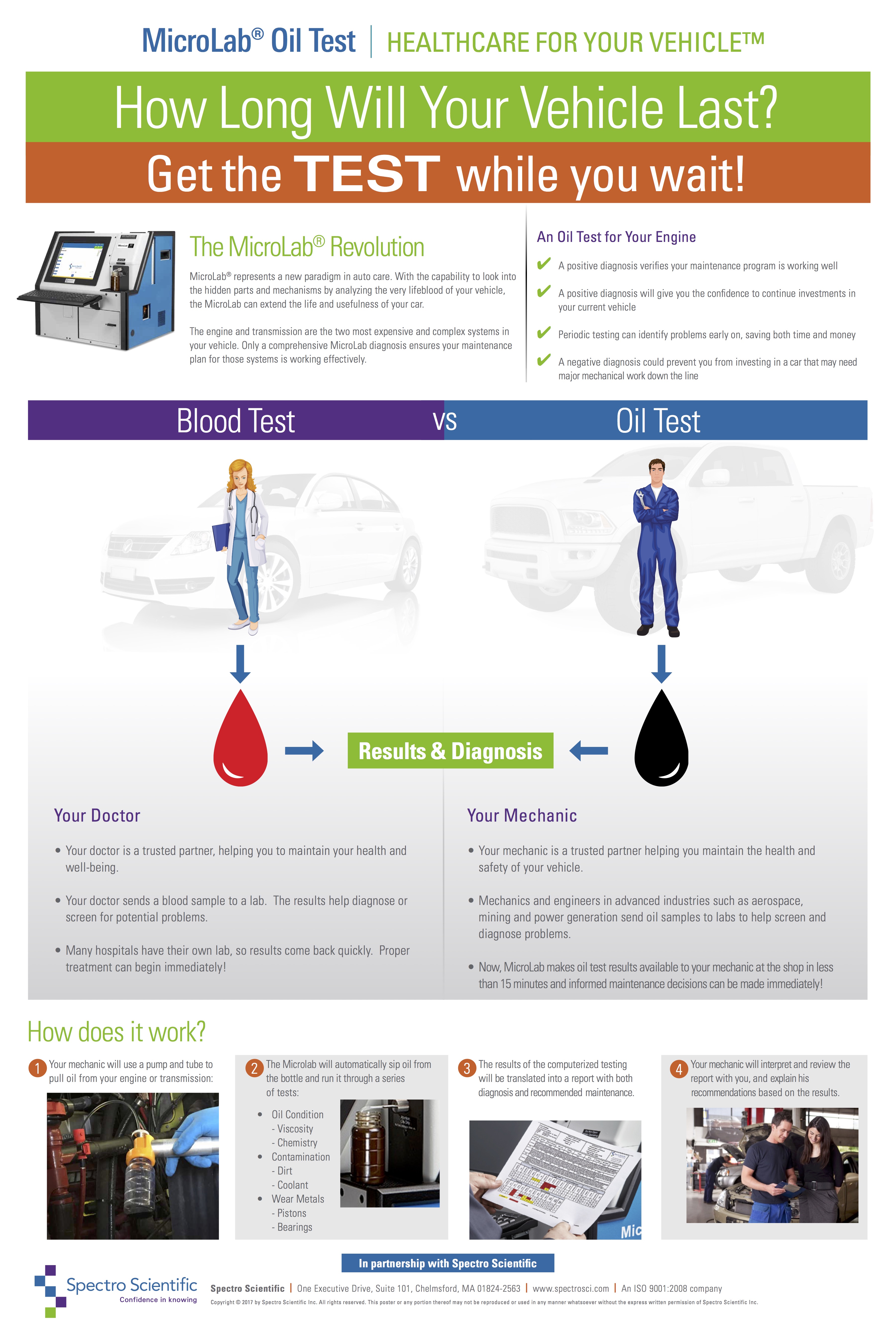 MAC News
NEW Micro Lab Oil Test Coming to Murphy's Autocare
The NEW Micro Lab oil test is coming to Murphy's Autocare! Be sure to check out an encore edition of Auto Talk this Saturday at 12:00 noon on WHIO AM 1290/ FM 95.7 where Dave & Jan Murphy discuss Spectro Scientific's BRAND NEW Micro Lab oil test service, offered at Murphy's Autocare in Beavercreek beginning October 3, 2018. Murphy's Autocare is all about helping you keep your vehicle dependable and healthy.  This is the latest technology available in reaching that goal.
At Murphy's Autocare, we love technology, especially when used to benefit our customers. Micro Lab's technology has the ability to complete an oil evaluation on any vehicle, giving you an overall health assessment of your vehicle. The test, completed in minutes provides immediate results regarding the life and health of your vehicle. This will allow you to make decisions regarding what may or may not need done to keep your vehicle safe and dependable. Everybody has different driving demands, and this will allow us to accurately recommend maintenance at certain times on an individual basis.
If you have questions regarding this or any other service offered exclusively at Murphy's Autocare, e-mail the expert [email protected].